Description
Keep your home spotless with ease thanks to this Dyson bagless stick vacuum cleaner. Featuring twice the suction of any other cord-free vacuum, there's no job too big or small. Exclusive to euronics and Agent stores, you won't be able to get this model anywhere else.
Ingenious Dyson Design
Thanks to innovative engineering, you'll be able to use the V11ABSEXTRA for years to come. Dyson's advanced four stage filtration system traps 99.97% of microscopic particles to leave your home with clean, clear air. As a cordless vacuum, it's easy to move the cleaner all around your home.
By detecting the floor type, this Dyson cleaner can optimise the power and run time, so you'll be able to vacuum every room in the house:
Carpet
Stone
Tile
Laminate
Parquet


The V11ABSEXTRA even cleans upholstery so you can breathe new life into your sofas and armchairs. It's also designed to pick up pet hairs, so it's perfect for families with furry friends. Dyson's High Torque cleaner head – their most powerful ever – dives deep into your carpet with the stiff nylon bristles to get the dirt you can't see.
This Dyson stick cleaner is easy to clean and maintain as it's bagless. The filter is washable too, so you can keep your vacuum looking good as new without the hard work. You won't have to keep stopping to empty dirt either, thanks to the 40% bigger bin.
Cutting-edge Technology
With an impressive run time of 60 minutes, you'll be able to clean your home from top to bottom in one session. You can also pick from three different levels, depending on how much power you need. There's even 20% more suction power than the Dyson Cyclone V10, so you know you'll get superior results. The V11ABSEXTRA takes just three hours to charge back up again fully, while the LCD screen reports the performance in real time.
To help you get to every spot, this Dyson vacuum cleaner comes with a crevice nozzle and dusting brush. Use the sturdy stainless steel tubes to reach under the sofa or on top of the cupboards. The soft roller cleaner-head is designed to be gentle on hard floors but tough on dirt. Just change the tool to suit whatever you're cleaning. It can even be transformed to a compact handheld model – ideal for cleaning your car or sofa. 
Clean your home effortlessly with Dyson's V11 Absolute Extra vacuum cleaner. Add one to your basket today.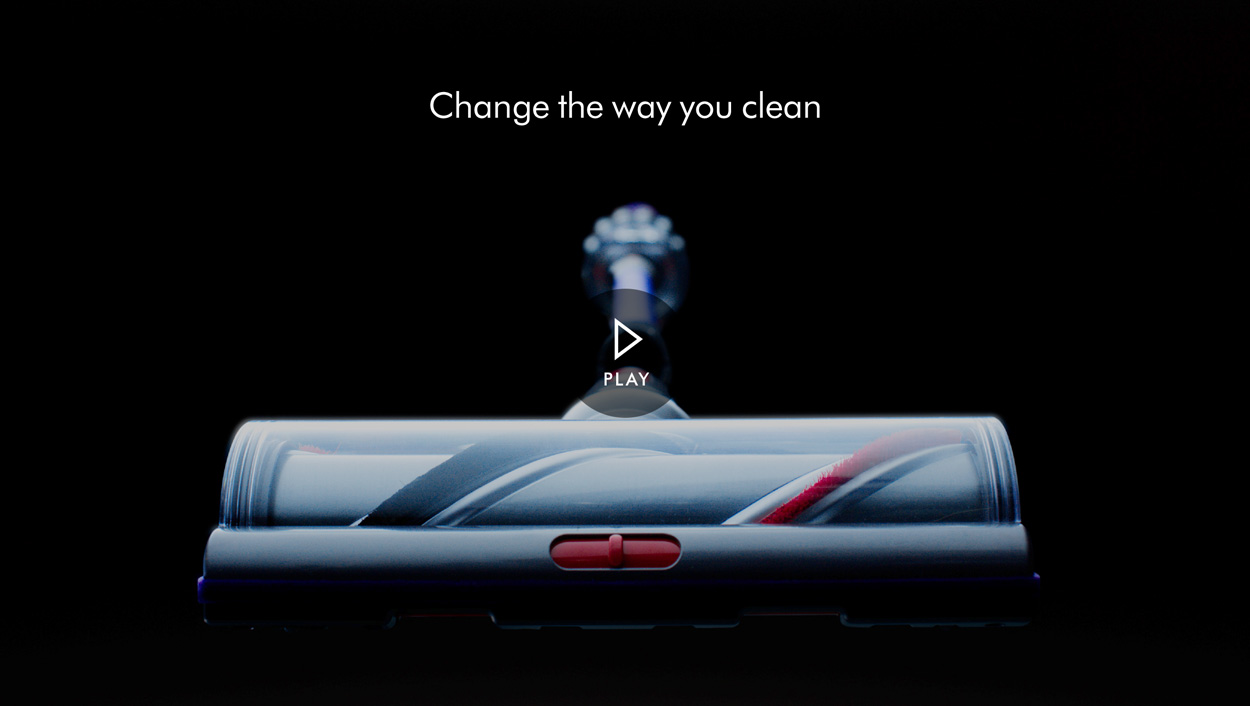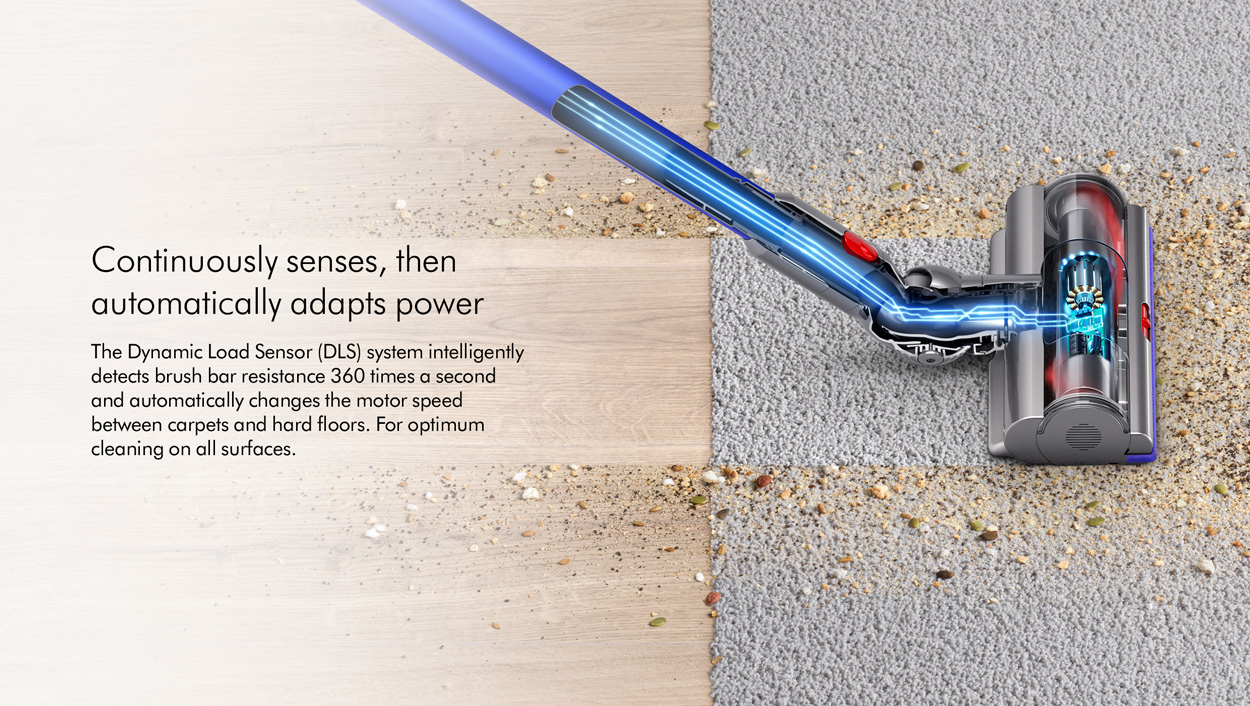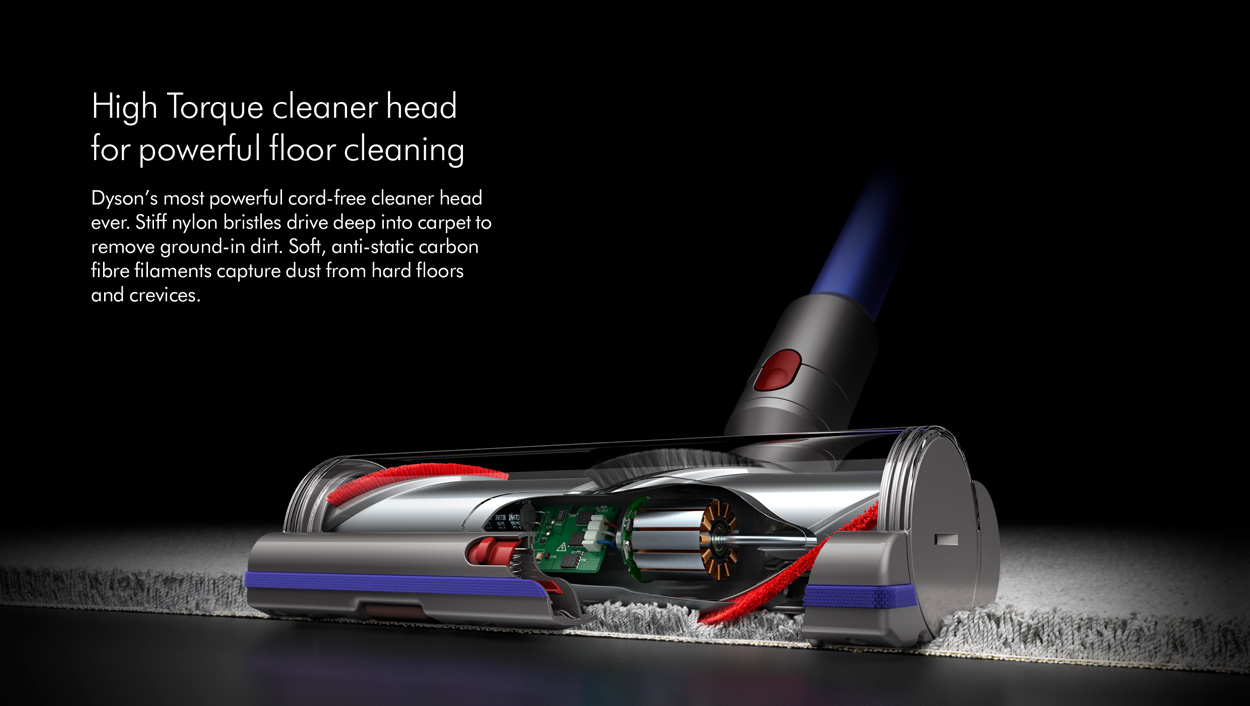 Intelligent cleaning
The Dyson V11™ vacuum's three cleaning modes optimise performance for all tasks. So you have the right power, whenever you clean.
Choose between three powerful cleaning modes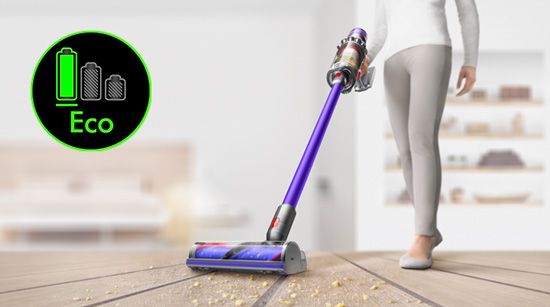 Eco mode
Up to 60 minutes of run time, for longer cleans on all floor types. (2)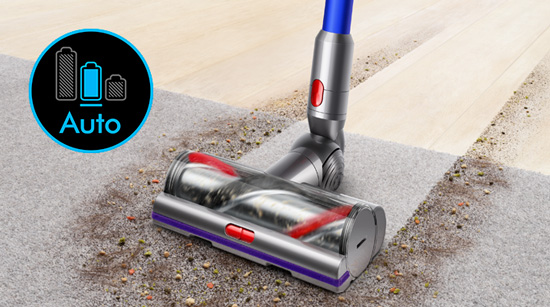 Med mode
The optimum balance of power and run time.
For cleaning on all floor types.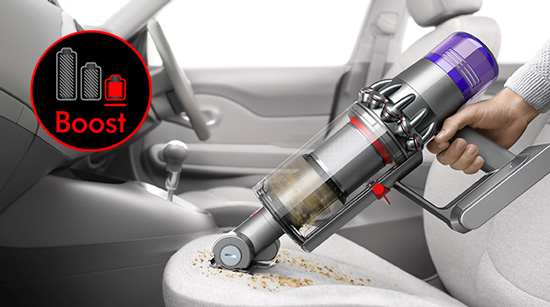 Boost mode
The most powerful suction of any cord-free vacuum. (1)
Designed for intensive cleaning on ground-in dirt.
Intelligently reports in real time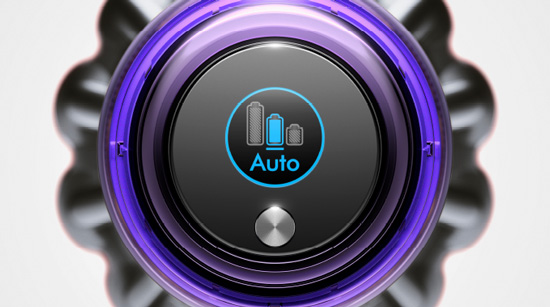 LCD screen
Shows current performance, including selected power mode, remaining run time, filter maintenance reminders and blockage reports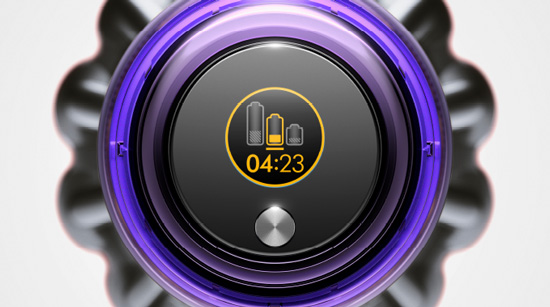 Shows remaining run-time
Lets you know how much battery power is left in each mode, to give you more control of your clean.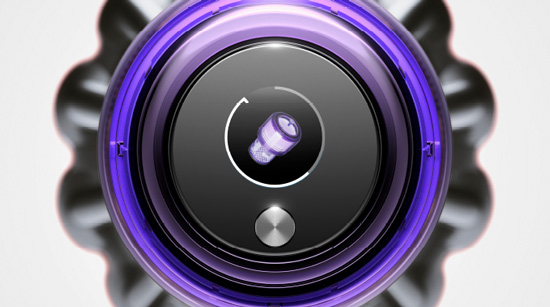 Maintenance alerts
Reminds you to clean filters for optimum performance, and informs you of any blockages and how to clean them.
(2) Applies in Eco mode on hard floors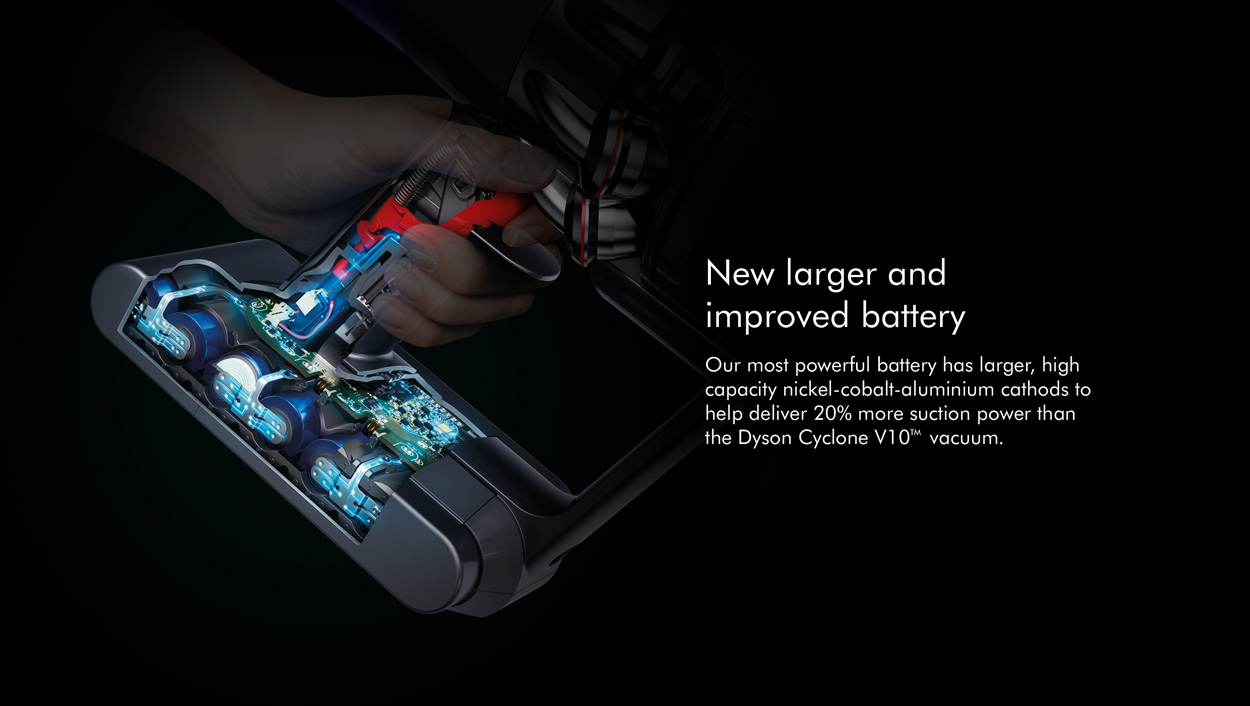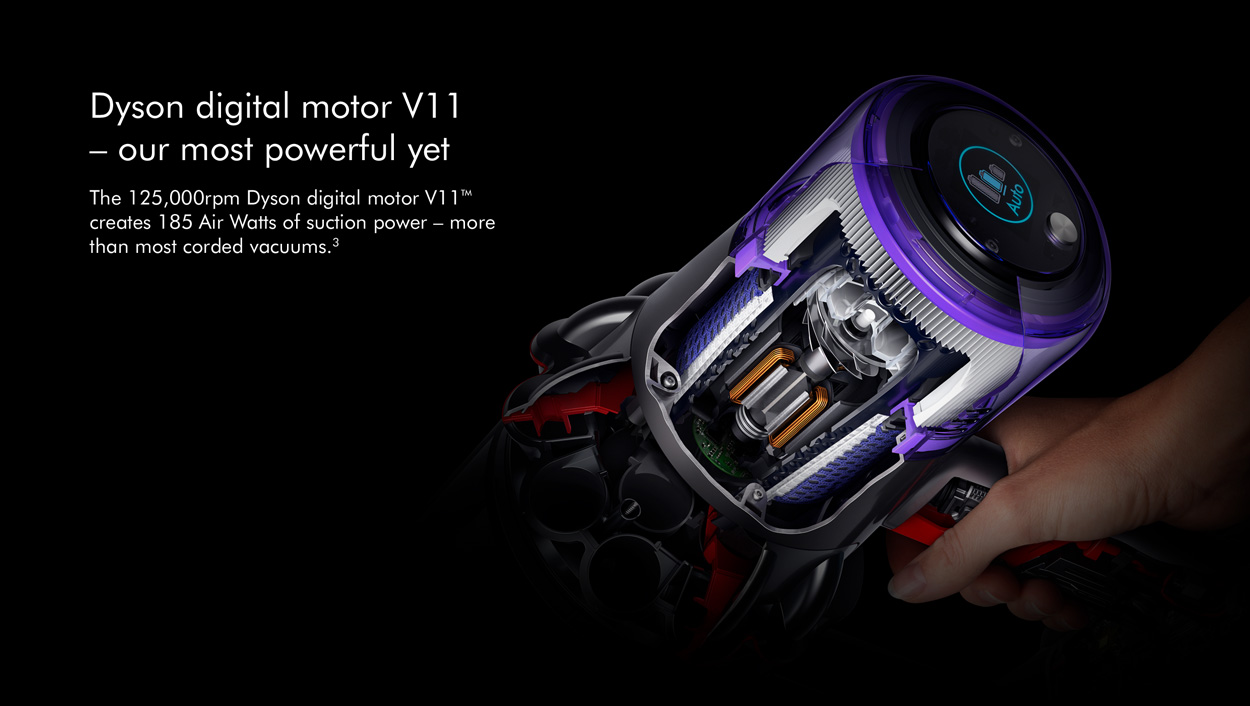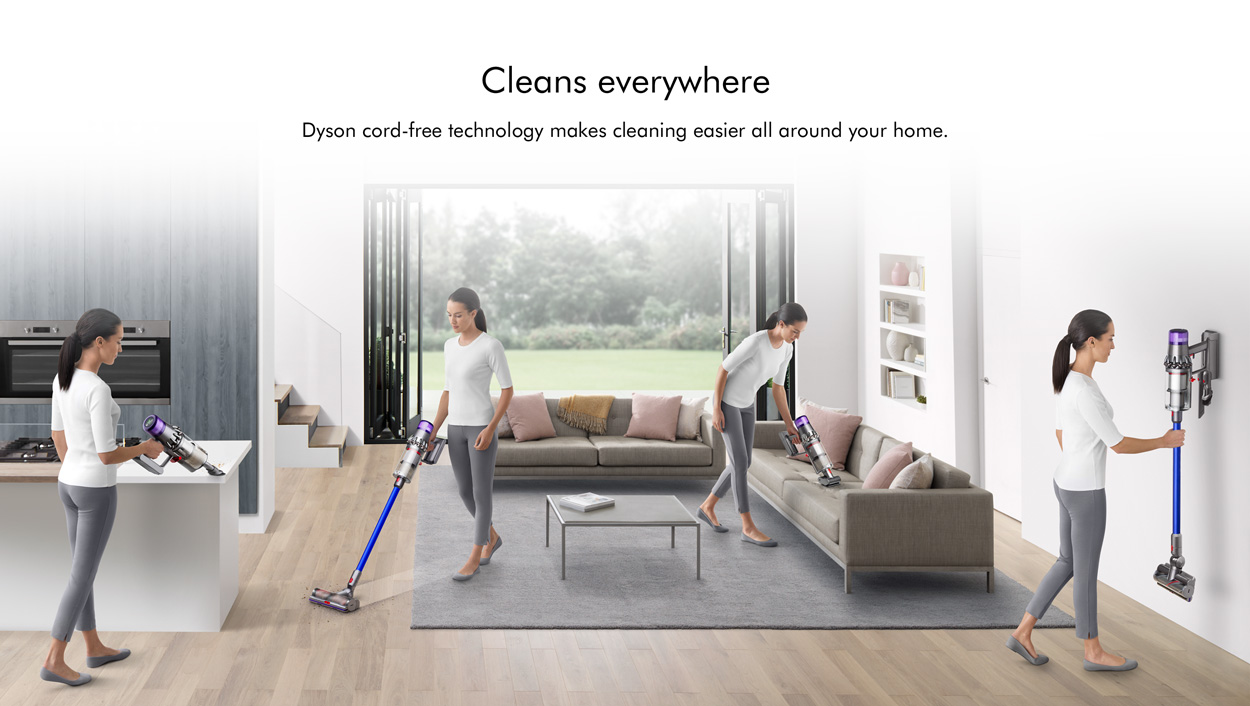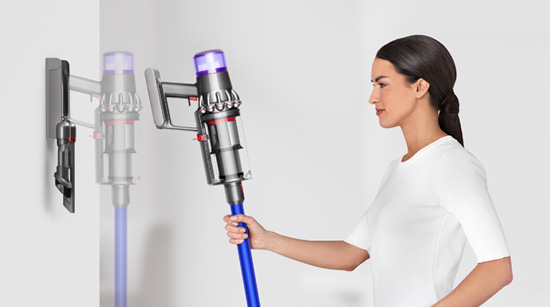 Integrated power management system
Dyson's battery technology and battery-saving trigger help to provide our longest run time by only using power when you need it.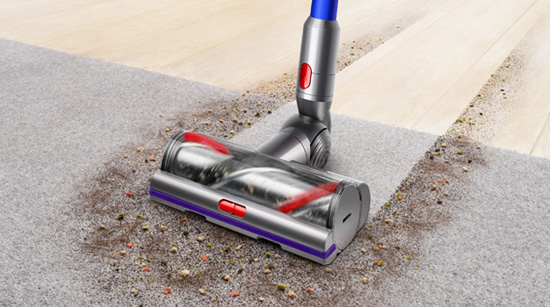 Powerful cleaning on floors and carpets
An integrated digital motor spins the brush bar up to 60 times a second. It drives stiff nylon bristles deep into carpet to remove dirt, and carbon fibre filaments capture fine dust on hard floors.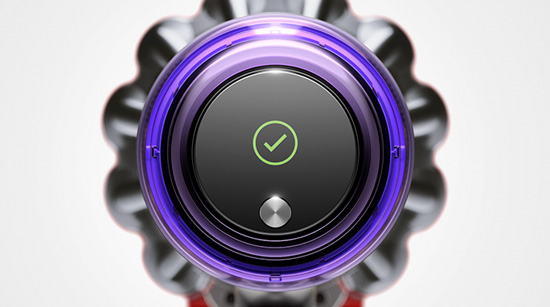 Intelligently reports in real time
Monitors system performance 8,000 times a second, then reports in real time on the LCD screen.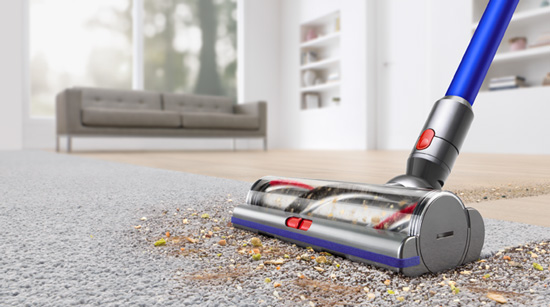 The right cleaning mode for the right task
Three cleaning modes optimised for a variety of tasks. The right balance of power and run time, where you need it.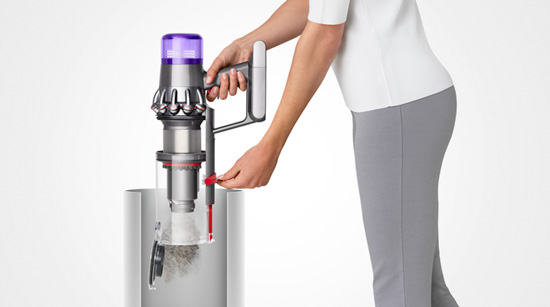 'Point and shoot' hygienic bin emptying
The 'Point and shoot' mechanism hygienically ejects dust and debris deep into your bin, in one action - so there's no need to touch the dirt.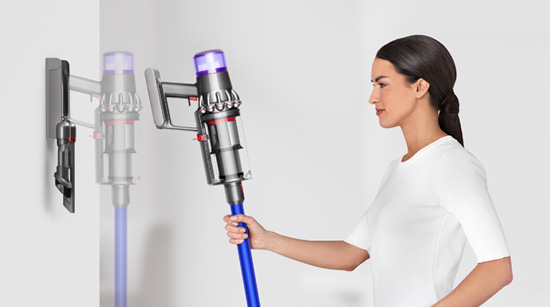 Drop-in docking
The Dyson V11™ vacuum drops into the wall-mounted dock, to charge it and tidily store tools. So it's ready to grab and go.
---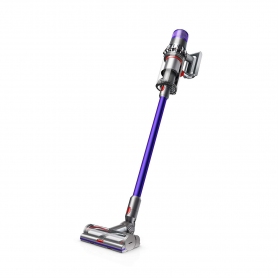 V11ANIMAL+
Dyson Cordless Cleaner - 60 Minute Runtime
2 Year Warranty
Keep your home spotless thanks to Dyson's V11 Animal+ vacuum...
Our price £499.00
BUY NOW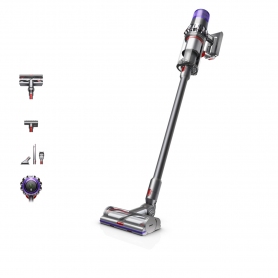 V11TORQUEDRIVE
Dyson Cordless Vacuum Cleaner - 60 Minute Run Time
2 Year Warranty
The Dyson V11TORQUEDRIVE will remove ground-in dust and hair from a...
Our price £549.00
BUY NOW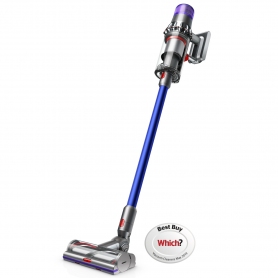 V11ABSEXTRA
Dyson Cordless Vacuum Cleaner - 60 Minute Run Time
2 Year Warranty
Keep your home spotless with ease thanks to this Dyson bagless stick...
Our price £599.00
BUY NOW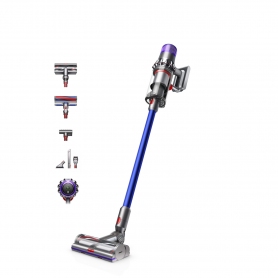 V11ABSOLUTEPLUS
Dyson V11ABSOLUTE+ Cordless Vacuum Cleaner - 60 Minute Run Time
2 Year Warranty
Dyson V11 Absolute+ Vacuum Cleaner
Our price £599.00
BUY NOW